DOGBOY Kelu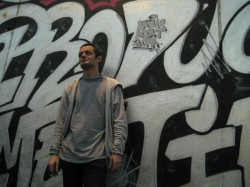 Site : myspace.com/dogboykelu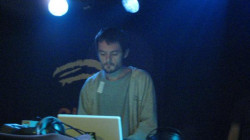 Dogboy Kelu
Bio
▀▀▀▀▀▀▀▀▀▀▀▀▀▀▀▀▀▀▀▀▀▀▀▀▀▀▀▀▀▀▀▀▀▀▀▀▀▀▀▀▀▀▀
[ENG]

Born in a small town in eastern France, Dogboy made himself in rock by playing the guitar.
Quickly, the opportunity to join a recording studio in Paris as an assistant opened new doors for production. Armed with his first Akaï and Atari sampling weapons, every UK bass genres passed by the Dogboy mill, from dub to the first steps of UK garage, grime, dubstep and UK Funky.

------------------------------------------------------
[FR]

Né dans une petite bourgade de l'est de la France, il fait ses premières armes comme guitariste aux côtés de formations Rock. Très vite, l'opportunité de rejoindre la capitale en tant qu'assistant studio se crée. c'est alors que Dogboy plonge littéralement dans la production. Accompagné de son sampler Akaï et autre Atari, il dévore rapidement tous les styles de la scène bass anglaise, des prémices du UK Garage aux premiers souffles du Grime puis du Dubstep, sans oublier une affection particulière pour la vague Funky.