Mahanee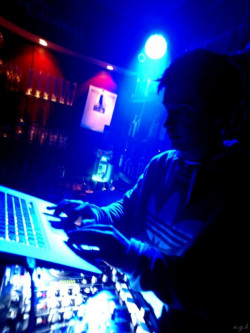 Site : myspace.com/mahanee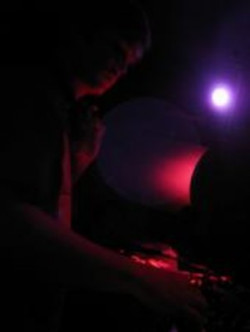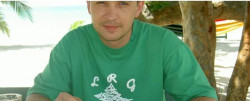 Mahanee est un producteur français de musiques Electroniques, Dub, Dubstep.
Sa musique est décrite comme mélodique et chaleureuse, donnant le sentiment d'une atmosphère exotique.
Les lignes de basse, en utilisant des variations lisses et modulations, sont lourdes, constantes.
Les Drum restent simples, mais ont des trucs originaux et tout au long du groove de percussions acoustiques.
L'utilisation judicieuse des échantillons sont également la pour donner une saveur de hip hop oldschool et reggae,
bien appréciée par les chefs dubstep.
Après des années de djing musique jungle et uk garage / 2step, il s'approche de la production en 2005,
lorsque dubstep est en hausse.
En 2006, il met sa première musique sur myspace avec des titres comme "Closed Doors" et "Up 2 Here".
Très vite, il bénéficie du soutien de nombreux djs, y compris de grands noms comme NTYPE sur Rinse FM ou BBC 1 .
En 2007, alors qu'il est encore dans le processus de progrès,
il envoie régulièrement des dubplates ou matériaux inédits pour djs à travers le monde
et devient un support agréable sur des pistes comme "Hoochie Coochie" ou "Killasound".
Il a également travaillé avec Deadly Hunta sur le «Better Way remix", toujours sur dubplate aujourd'hui.
Début 2008, il obtient une sortie numérique sur DonkeyBudz avec le morceau "Up2here".
En 2008, Kiosk Records aura sorti une première collaboration entre Mahanee et Von D avec le Kiosk 11 "Bust A Shot Remix".
Ensuite, le Kiosk 12 "Badman", y compris des titres comme "Lobster Meal", et "Hoochie Coochie Man".
2009, il signe la chanson "Police" sur le label allemand Police In Hélicoptèr" jouée par Mikey Murka et Solo Banton .
Cette version inclut également des remixes de Phokus et Jahtari.
Mahanee signe également sur le label Destpub, après 16 bits ou Monst'r, le morceau "S.A.G.E",
encore une fois co-produit avec Von D de Liquid Wicked.
Son titre "Badman", apparaît également sur la compilation Kiosk "Force Coming".



Description UK

Mahanee is a french producer of dubstep music.
His music is described as melodic and warm, giving the feeling of an exotic atmosphere.
The basslines, using smooth variations and modulations, are heavy, constant and rolling.
Drum padz remain simple but have original tricks and groove throughout accoustic percussions.
The clever use of samples are also giving a flavour of oldschool hiphop and reggae, well appreciated by dubstep heads.
After years djing jungle music and uk garage/ 2step,
he approaches and start to learn beats production in 2005 when dubstep is rising.
In 2006, he puts his first music on myspace with titles like "Closed Doors" and "Up 2 Here".
Very quicly, he gets support from many djs including big names like Wonder playing his tunes
on BBC 1xtra or Ntype and Crises on Rinse Fm.
In 2007, while he is still in the process of progress,
he sends regularly dubplates or unreleased materials to djs worldwide and gets a nice support on tracks like Hoochie Coochie Man or Killasound.
He also worked with Deadly Hunta on the "Better Way remix", still on dubplate today.
Early 2008, he gets a digital release on DonkeyBudz with the Up2here Ep and sells over 300 packs of these exclusives tunes in few months.
In 2008, Kiosk Records releases a first collaboration between Mahanee and Von D with the Kiosk 11 "Bust A Shot Remix".
Then the Kiosk 12 with the Badman EP including tracks like "Badman", "Lobster Meal" and "Hoochie Coochie".
In august, he is touring Germany to promote his Kiosk releases. 2009, he signs the tune "Police" to german label Police In Helicopter and gets Mikey Murka and Solo Banton voicing the track.
This release also includes Phokus and Jahtari's Disrupt remixes.
Mahanee also signs on Destpub Records, after 16bit or Monst'r, the track S.A.G.E.,
once again co-produced with Liquid Wicked's Von D.
His 2008 title ,"Badman" , also appears on the Kiosk compilation "Force Coming".