Medusa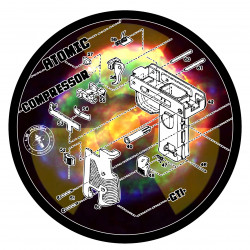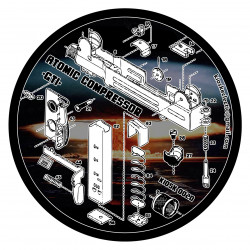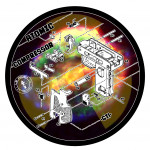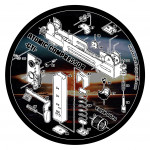 Atomic Compressor, artiste electronique dans les styles Hardcore et Trance depuis plus d'une quinzaine d'années, nous livre ici un EP Hardcore oldskool, exactement dans le style GTI, le fameux label French hardcore/jungle/speedcore, Gangstar Toons Industry, activiste depuis 1994.
Les 4 titres d'Atomic Compressor sont lourd , puissant et basique.
"Medusa" trés entetant, meme dans les breaks,"Mercuryc" ou "Darkabys" nous font penser à des label comme Industrial Strength ou Drop Bass Network, et un titre hardcore plus lent "53Beatlo" sur la face B.
Atomic Compressor is comeback !
Atomic Compressor, electronic artist in the styles Hardcore and Trance for over fifteen years, gives us an EP by hardcore oldskool, exactly in the style GTI, the coveted French hardcore / jungle / speedcore, Gangstar Toons Industry, activist since 1994.
The four titles Atomic Compressor are heavy, powerful and basic.
"Medusa" very stubborn, even in the breaks, "Mercuryc" or "Darkabys" make us think of as a label Industrial Strength or Drop Bass Network, and as a hardcore slower "53Beatlo" on side B.
Atomic Compressor IS comeback!