Sahara Pink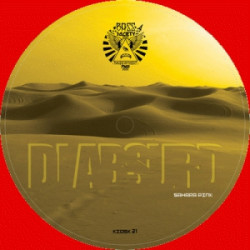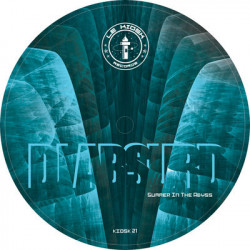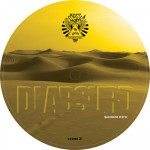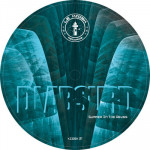 This new record from DJ Absurd on Kiosk Records imprint sets new musical landscapes for the Parisian producer.
More used to dancefloor tear-out anthems than soundtracks for meditation , he delivers there a very deep record bringing back the memories of his uk garage background.
Both tracks on this EP have enough sub bass to make the ground shake even if listened to on laptop speakers ! skanky drum patterns & dubby chords ride on a gigantic bass worm making its way from your feet to your brain in a second.
For fans of : DMZ, Mosca, Random Trio,
Kryptic Minds & generally speaking it will please any bass music enthousiast in a deep mood .
What they said :
- Hard House Banton (Rinse FM) : "Sahara Pink sounds nice to finish up a set with!
prob leave the peeps wanting more! :)"
- Crabbe (Jess & Crabbe) :"into Summer In The Abyss vibe -
thanks and keep 'em coming :)"
- Kalbata (Soul Jazz Records) : "will play summer in the abyss."
- Martello (Santigold / NTS Radio London) "feeling the vibe on summer in the abyss,
nice rhythm.. will definately be dropping this one!
- Chrissy Murderbot (Planet Mu / Loose Squares) :"BIG! like the steppas vibes on Sahara Pink"
- Fused Forces (Substance Abuse) :"Nice release, will be playing these tracks in
our sets, lovely stuff."
- Dj Feadz (Ed Banger / BPitch) : "i like it ! - just so UK"
DJ Absurd – Sahara Pink E.P - Stop Motion Video by DJ Absurd & Martin Gautron
DJ Absurd : Sahara Pink / Summer in the Abyss
Tracks

Title
Artist
Style
Length
Sample
1
Sahara Pink
ABSURD
Bass Music
mp3
2
Summer In The Abyss
ABSURD
Bass Music
mp3