WORKS KIOSK LP 01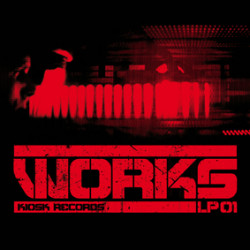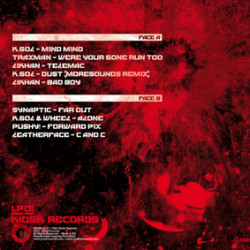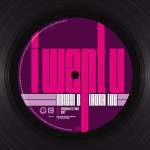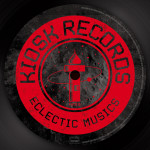 V.A. - WORKS
KIOSK is proud to present his new LP :
K.GOL - Mind Mind
TRAXMAN - Were Your Gone Run Too
LIKHAN - Telemac
K.GOL - Dust (MORESOUNDS Remix)
LIKHAN - Bad Boy
SYNAPTIC - Far Out
K.GOL & WHEEL - Alone
PUSHY! - Forward Pix
LEATHERFACE - C And C
Featuring the biggest in a footwork style , DJ TRAXMAN from GETO DJZ Chicago , brings the Footwork influences.
Bass music Made In France with differents artists like Pushy! Likhan, Moresounds, KGoL, Wheel or Leatheface, the master in Juke style and Synaptic more abstract , they brings a « Footwork and more » overview of the french scene... Superb and avantgardists sounds
Mastering by Yann Dub & Visual by G-One.
LIMITED EDITIONS !
- KIOSKLP01 - Kiosk Eclectic - 2013
Tracks

Title
Artist
Style
Length
Sample
A1
Mind Mind
K.GOL
Jungle / Footwork
A2
Were Your Gone Run Too
TRAXMAN
Footwork
A3
Telemac
LIKHAN
Footwork / Bass Music
A4
K.GOL - Dust Remix
MORESOUNDS
Trap / Footwork
A5
Bad Boy
LIKHAN
Footwork / Hip Hop
B1
Far Out
SYNAPTIC
Half Step / Abstract Footwork
B2
Alone
K.GOL, Wheel
Footwork / Jungle
B3
Forward Pix
PUSHY!
Footwork Pushy!
B4
C And C
LEATHERFACE
Juke / Footwork